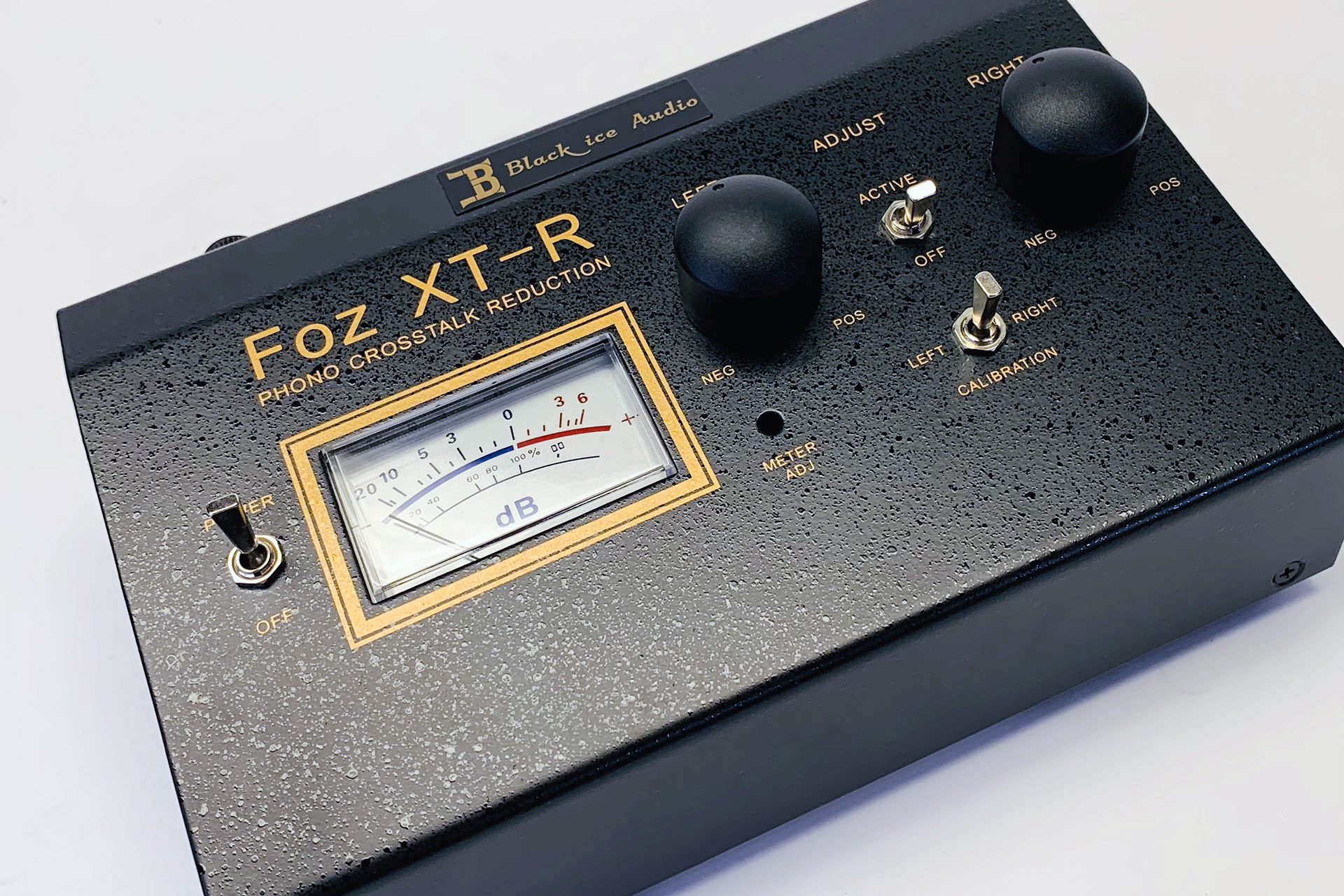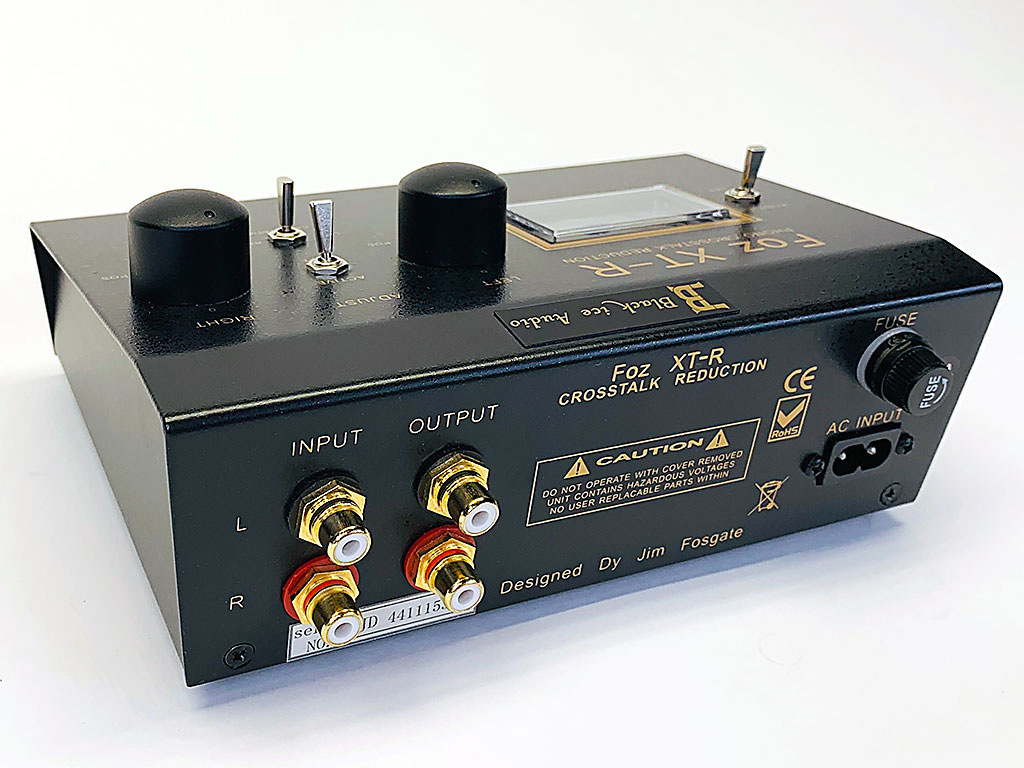 The XTR turns any phono stage into a more accurate product that improves channel separation which creates more precise images on the soundstage.
To get the optimum sound with your vinyl system, the tone arm and cartridge must be adjusted to within a few thousands of an inch to minimize the effect of axial tilt (when the cartridge needle of the turntable is not perpendicular to the record groove.)
In addition, a low dB channel separation of the cartridge can result in crosstalk which is simply the stereo signal from the left side leaking into the right side, and right to left. These physical issues have negative effect on sound stage depth and width as well as the image placement of instruments and voices.
The XT-R represents a breakthrough since axial tilt and crosstalk is compensated for electronically, up to 7 degrees of axial tilt and a reduction of  crosstalk to 49dB. What a concept, a vinyl analog sound with the channel separation and phasing of digital.
Construction Details & Features
Operates: with any phono stage
Crosstalk Reduction Circuit: calibration can increased channel separation to -49dB 
Activation switch: Toggle on/off
Azimuth Correction: can compensate up to 7 degrees of axial tilt and eliminates phasing issues
State of the Art Components: Gold plated RCA input jacks
Low profile compact chassis: with tilted front panel for easy viewing
Easy to read meter
| | |
| --- | --- |
| Gain: | Unity |
| Input Z: | 71K |
| Output Z: | 400 ohms |
| Max. in/out V: | 9VRMS |
| SNR: | > then 90DB "A weighted" |
| Perfect Square wave response: | no ringing or overshoot. |
| Frequency response: | DC to 200KHZ +0 -3DB |
| Phase inverting |   |
| Distortion THD: | Less than 0.25% (1kHz) |
| Power Requirements: | 110V-120 VAC 60Hz or 220-240 VAC 50Hz |
| Dimensions: | 8 inches wide by 7 inches deep by 3 inches high |
| Weight: | 2 lbs net, approximately 3.5 lbs.packaged |
| Warranty: | 6 months limited parts and labor. |
| Fuse: | 110 – 120 VAC, 0.1 Amp slo Blo; 220 – 240 VAC, 0.05 Amp Slo Blo |
FOZ XTR CrossTalk Reduction
Power Cord
Manual and Warranty Info