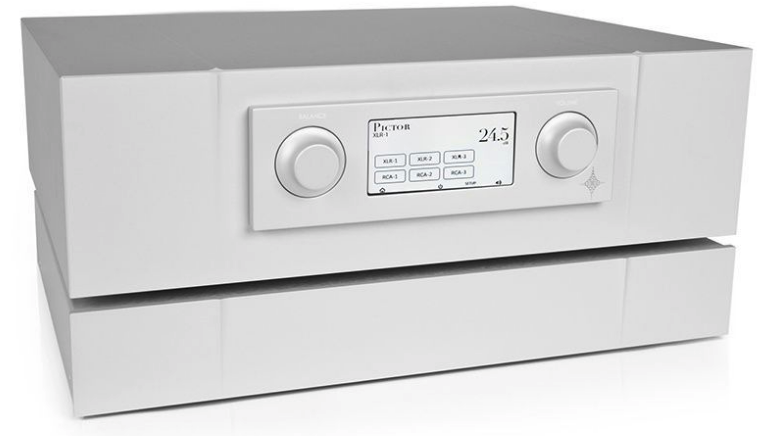 Separate dual mono + control power supply
Dual mono, fully balanced preamp circuitry
Circuit boards suspended to guard against vibration
Line Stage Gain Module circuit for ideal positive/negative signal balance
Dense, machined aluminum chassis panels joined with steel buttresses 
Simplicity and sound quality.
Pictor is an elemental version of our acclaimed Performance Series Virgo III line stage. It uses the same core circuit topology as Virgo III, and a few minor changes aside, the same separate power supply. The main difference is that Pictor has fewer inputs. For simpler systems, Pictor is the perfect choice: simplicity and sound quality distilled into a single product.
As with all of our preamps, Pictor uses our Line Stage Gain Module, a unique design that uses a servo circuit to monitor and maintain the balance between the positive and negative halves of the audio signal. When Pictor is used with a Constellation power amplifier, the Constellation Link may be employed, maximizing sound quality by bypassing the power amplifier's gain stage.
Pictor mirrors Virgo III's convenience and refreshingly simple design. A front touchscreen with elegant, easy-to-read fonts accesses all adjustments. Frequently used controls are also available on a machined aluminum remote. A home theater bypass mode is provided for seamless integration with surround-sound systems.